Learn More About
tom yum cafe rice & noodle, INC
See What Customers Are Saying!
We look forward to sharing our passion for great Thai food you and your family!

"I live in the neighborhood and just found this gem here on Yelp. I dined in with a friend on a Saturday night, and there were just three other people eating instead. The dining room is VERY small, so I'd call ahead if you have a party larger than 2 coming in. I ordered a standard pad Thai with tofu to test this place out. The food came out very quickly, and it was very tasty. The service was great and the prices were awesome. This is definitely my new go-to Thai place!"
Tom yum cafe is named after our best dish and a favorite of our chef who created many of the recipes we use in our restaurant. Her mouthwatering Thai recipes have been passed down through the family and now we are trying to make a name for ourselves, showing people in our area that you got the best Thai restaurant right next to you.
Tom yum cafe rice & noodle, INC Casual authentic thai food is a locally owned and operated family Thai restaurant. We just have been open for a few months. However, I have to said that our neighbor is the best! We got a very good supports, comments, and many more things which direct us in the good and right direction.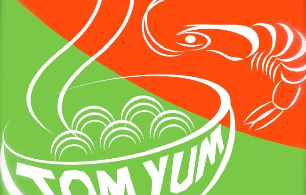 We Are Open:
Sun - Tue, Thurs
11:00 AM - 10:00 PM
Fri - Sat
11:00 AM - 11:00 PM
Close on Wednesday